OLD-WORLD GLAMOUR MEETS FRESH-FACED FLAVOURS
 The a la carte menu features dishes of Octopus Carpaccio, Artisan Suffolk Smoked Salmon, Beer-battered Haddock, hearty Creedy Carver Chicken Pie and Cornish Cod.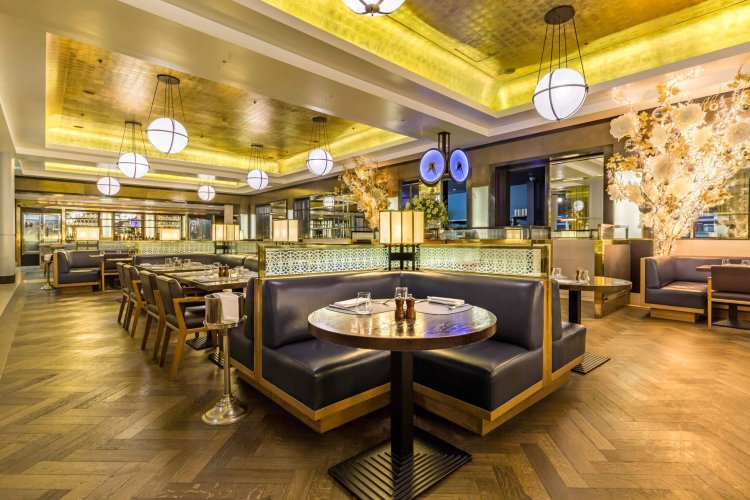 With old station clocks on the walls and private booths lit by vintage-inspired lighting, St Pancras Brasserie by Searcys whisks you back to the golden age of travel. While the station buzzes beneath you, this is somewhere to unwind in style, before you embark on your next adventure. From healthy options and signature dishes to '20s classics inspired by the décor – the Brasserie at Searcys St Pancras has plenty to inspire you, whatever the occasion.
Indulge in a leisurely breakfast. Host a business meeting in stylish surrounds. Meet friends for dinner. No matter how long you stay, a St Pancras Brasserie experience will have you feeling as though time has stood still