OLD-WORLD GLAMOUR MEETS FRESH-FACED FLAVOURS
The Brasserie is open Monday – Saturday 12:00-19:00, Sunday 12:00-16.30. Our Champagne bar is open from Monday – Saturday 10:00 – 20:00, Sunday 12:00 – 17:00, serving a range of Champagne and bar snacks.
    The all-day menu features Beer-battered haddock with minted peas and chips, and a hearty Creedy Carver chicken pie, to Searcys plant-based menu including their Chickpea, peanut and avocado burger, and light salads. Those with a sweet tooth can indulge in one of the Searcys timeless desserts, from Sticky banana pudding with salted peanut brittle, to Chocolate fondant with a chocolate tart and mint ice-cream.
For those looking to indulge, the new market menu will be on offer, with dishes including Cure Looe Bay mackerel with pickled fennel, Gressingham duck confit with Suffolk chorizo, and a Yorkshire rhubarb fool, available from £19.50/£25 for 2/3 courses.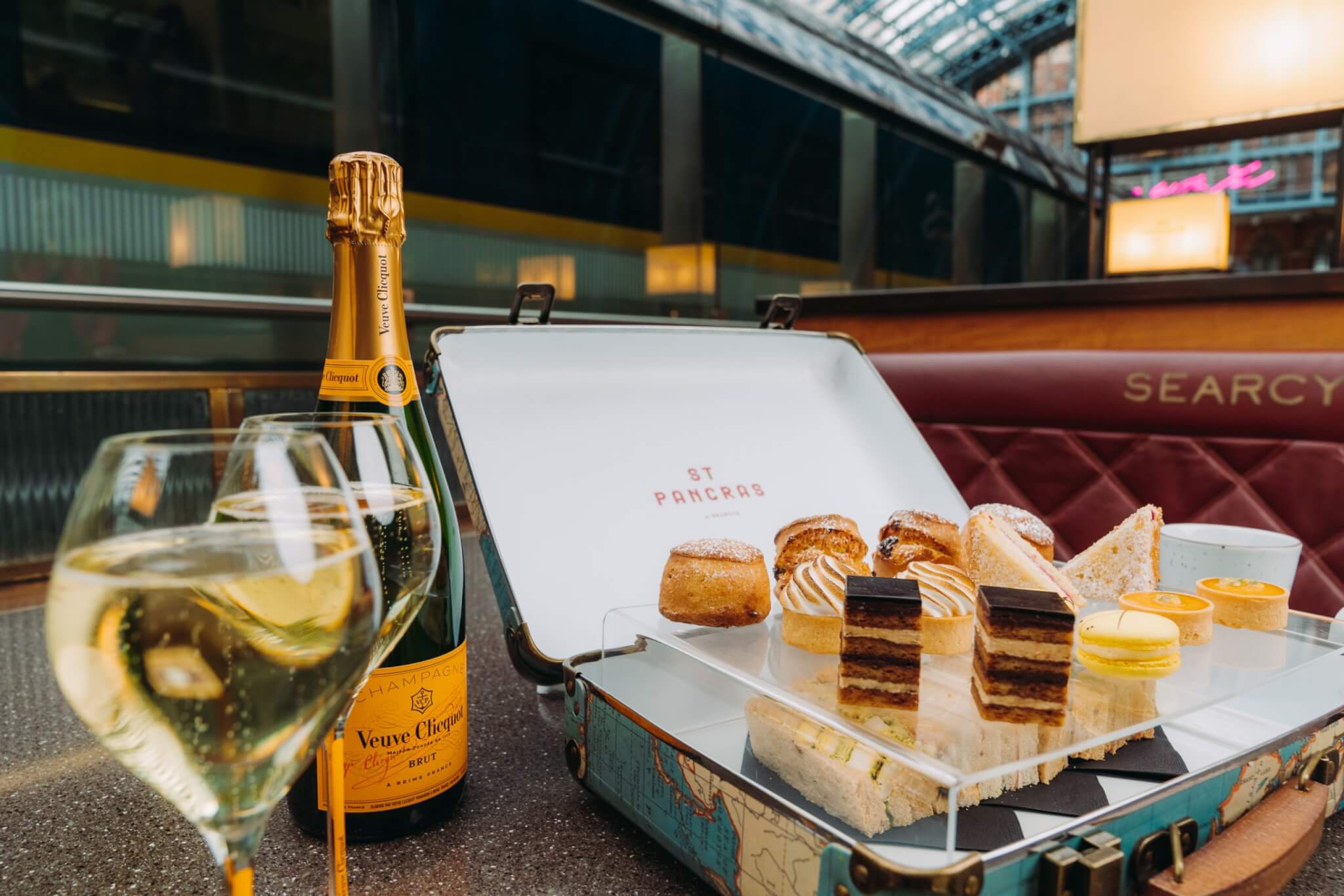 Enjoy our Staycation Afternoon Tea available in both the Brasserie and Champagne Bar, Monday – Saturday from 3pm – 5pm and Sunday between 3pm -4.30pm.
Pre-booking is required.
Take your pick from three-Afternoon Tea choices, which include a starter of Artisan Suffolk smoked salmon, sandwiches, plain and fruit scones with jam and clotted cream and sweet treats of opera gâteau, lemon macaroon, victoria sponge and passion fruit meringue, served in the perfect Staycation suitcase.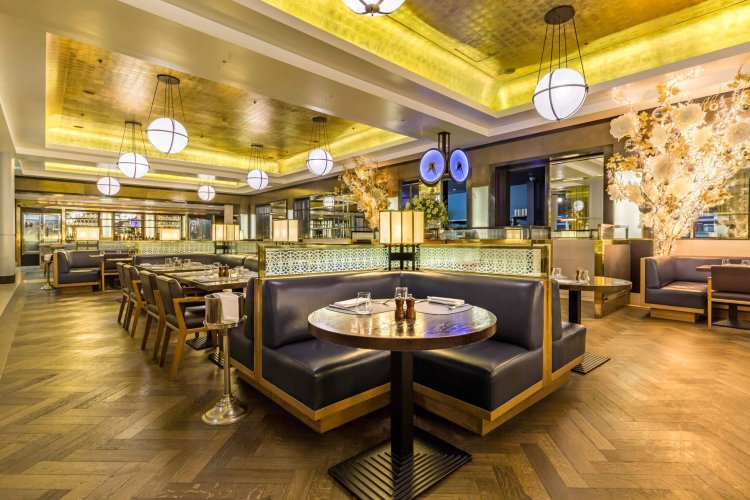 With old station clocks on the walls and private booths lit by vintage-inspired lighting, St Pancras Brasserie by Searcys whisks you back to the golden age of travel. While the station buzzes beneath you, this is somewhere to unwind in style, before you embark on your next adventure. From healthy options and signature dishes to '20s classics inspired by the décor – the Brasserie at Searcys St Pancras has plenty to inspire you, whatever the occasion.
Indulge in a leisurely breakfast. Host a business meeting in stylish surrounds. Meet friends for dinner. No matter how long you stay, a St Pancras Brasserie experience will have you feeling as though time has stood still