Private Dining at St Pancras by Searcys
Step into timeless chic at St Pancras by Searcys. Our venue, with its stunning Martin Brudnizki design inspired by the roaring 1920s, offers a memorable private dining experience. Savour seasonal menus featuring the freshest British produce, and impress your guests in our timeless setting.
Located in the heart of Central London at St Pancras International, our venue is easily accessible for guests travelling from both near and far. Celebrate a special milestone or host a business meeting that will transport your guests to a bygone era, perfect for any occasion.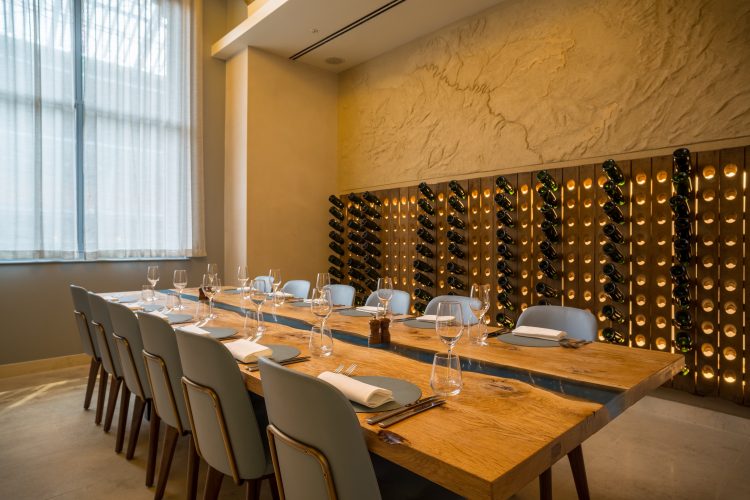 TASTING ROOM
The Tasting Room is a stylish and intimate venue, perfect for private dining. Adorned with a beautiful engraving of the Champagne region, this chic space seats up to 12 guests, offering an exclusive and personal experience. Whether for a special occasion or private gathering, the Tasting Room provides a unique and inviting atmosphere. It's also excellent for hosting champagne tastings and masterclasses.
CAPACITIES
Up to 14 guests seated
Up to 25 guests standing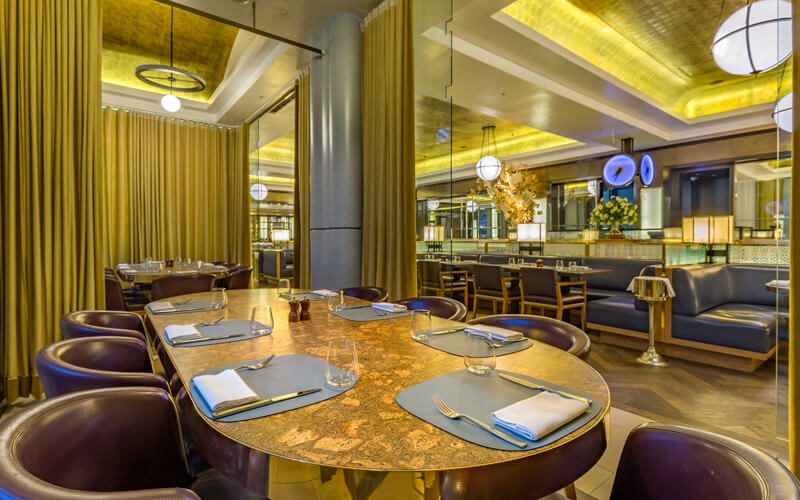 GLASS ROOM
The Glass Room is a chic and intimate venue that provides impressive architectural views of St Pancras Station. With windows that overlook the station's bustling surroundings, this unique and semi-private space offers a memorable dining experience for up to 20 guests. The contemporary decor and curtains create a stylish and opulent atmosphere that's perfect for special occasions and celebrations.
CAPACITIES
Up to 20 guests seated
Up to 30 guests standing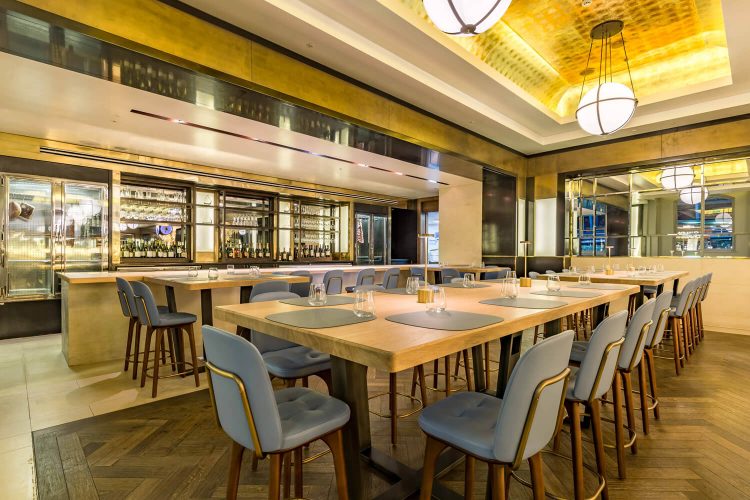 KITCHEN BAR
The Kitchen Bar is a dynamic and versatile larger semi-private space within the Brasserie, perfect for hosting a variety of occasions. Its open-plan layout creates a lively and welcoming atmosphere that your guests are sure to enjoy. Whether you're planning a wider corporate function, or social event, the Kitchen Bar provides a stylish and flexible space that's ideal for your needs.
CAPACITIES
Up to 50 guests seated
Up to 100 guests standing