Christmas partnership with the beyond food foundation
Beyond Food aims to help those who are most at risk of homelessness to gain meaningful employment
We are proud to announce a partnership with London charity Beyond Food. The campaign launching in November, will raise the charity's awareness across and aiming to reach over 100,000 guests. The funds raised will go to support Beyond Food projects and fight homelessness.  
Rough sleeping in London has more than doubled in the last six years with well over a thousand people sleeping on the streets of the capital city every night. Beyond Food plays a key role in supporting vulnerable adults who are at risk of, or have experienced, homelessness to gain meaningful employment.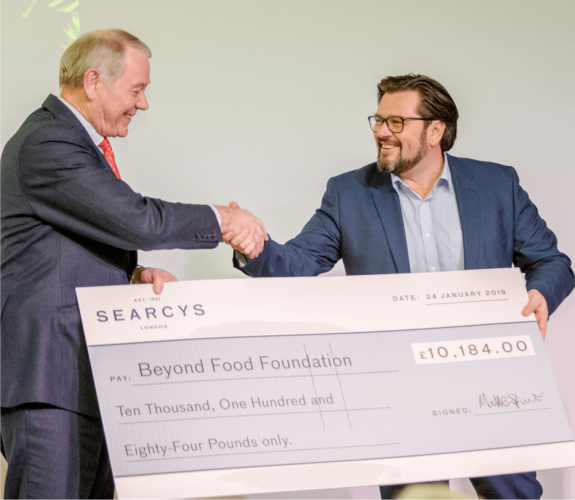 'The Art of Giving' campaign looks to celebrate the uniting power of food and hospitality. We will be raising money through a charitable donations campaign, as well as awareness of Beyond Food's mission.
Throughout November and December, will be inviting guests to donate £1 per bill. Last Christmas we raised £10,000, and this year we hope to raise more.